so  long  and  thanks  for  all  the  fish
DO YOU KNOW HOW LONG I'VE BEEN WAITING FOR SHEET MUSIC FOR THIS SONG BECAUSE I CAN'T PLAY THINGS BY EAR
Current Mood:

sleepy

Current Music:

Thank Goodness for Kokari - Okami (Rei Kondo)
YOU HAVE NO IDEA HOW HARD I'M TRYING NOT TO SCREAM IN JOY. I REALLY HOPE THIS MEANS MORE SCREENTIME WITH THE OUTERS. ONE SEASON AND A HALF-ISH WAS NOT ENOUGH.
I would also love if Kunihiko Ikuhara gets to be a guest director for even a single episode and show us what he really wanted to do with the series aughdhdgh.
Current Mood:

giddy
And so it goes, yes this is the final chapter.
I hope that all your questions were answered. Cuz Im majestic, now romantic,
I know love will be the key to save our own planet. [ x ]
Current Mood:

sleepy
Maybe I'll do a real entry ONE day. But before that:
Current Mood:

amused
candybouquet
: Ughhh don't want to work. Lets motivate each other to work Steppperrr
unsquared
: shall we
unsquared
: idk
unsquared
: check back in 10 minutes
candybouquet
: Add another 0
Ten minutes later
candybouquet
: has it been ten minutes
unsquared
: i
unsquared
:i guess so
unsquared
:.....
unsquared
: what did i do.....
candybouquet
: what have YOU accomplished
unsquared
:I DON'T REMEMBER IF I WROTE THESE SENTENCES BEFORE OR DURING THAT GAP
unsquared
:you?
candybouquet
: I re-blogged about 20 pictures.
Hey ljs! Never never enough time to post ever but this conversation pretty much sums up how things have been:
Current Mood:

lazy
Post your favorite holiday-themed animated gif. One random answer will win a $50 Amazon gift card. [Details
here
]

The entire gif set of this is super adorable.
Runner up:

Current Mood:

working

Current Music:

Jackson Cannery - Ben Folds Five
And then
After Effects
crashes
on
me.
My face at time of crash: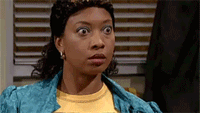 EDIT:
Gonna CTRL+S like a button mashing Mario Party time.
After hours of getting over a sort of artist's block for homework, I was on a roll.
Current Mood:

shocked